Aquaturtle team
Well Done to my Traininee Divmasters. Helped make the day run smoothly with lots of fun. Thank you

Young Dry Suit Divers
Congratulations to Iwan. Harry and Jasmine for completing There PADI Dry suit Specialty diver Course. Well Done. All had great Dry diving day.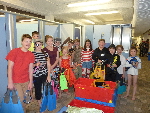 Children in need fund raising event
Thank you to all those that participated on Saturday 9th November. We raised lots of Money for children in need with our fancy dress pool Aquamission assult Course. A great time had bye all.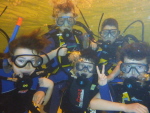 New seal team starting 27th September
Once a year I start a new group with the PADI seal team. The next starts on 27th September 2013. Limited spaces So please book early to secure your place. Look forward to hearing from you .