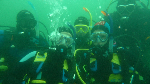 Well done to the new PADI Openwater divers 2017
Congatulations to Chloe,Will, Reuben, Basia and Tom for completing there PADI Openwater diver training. look forward to diving with you again soon.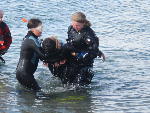 New Rescue divers 2017.
Congratulations to Caitlin, Brandon and Leo for completing there PADI Rescue Diver course. The course was of fun and effort for all students. We had a seal dive with the children at the end which made a perfect finish to the course.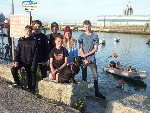 Congratulations to new Advanced Openwater Divers 2017
Congratulations to Tim Arun and Charlie on completion of there PADI Advanced Openwater course well done.

Blue team Openwater July 2016
Well done to Tim Charlie and Arun for completing there PADI Openwater Course. Look forward to taking you diving in the sea soon.